thirdwave
Visual Identity, Branding


Thirdwave is a fictional merger between companies The Feminist Press and The Gentlewoman that provides seasonal journals that feature stories and interviews with modern feminist leaders and aims to empower women socially and politically. The name "thirdwave" references the current third wave of feminism and its logotype utilizes a bold and forceful pink to represent the powerful women who are reading and featured in the journals. This is amplified on the journal covers where feminist leaders are presented in sophisticated portraits to instill their importance. The "thirdwave" logotype then bleeds off all collateral to symbolize how the journals' ideals of third wave feminism are "bleeding" beyond the magazine and entering the world to create social change.








T
The thirdwave logotype uses Twentieth Century MT, an ode to The Gentlewoman's use of Futura and thus represents how thirdwave is a child product. It also utilizes a vibrant pink, a color used in the Feminist Press logo.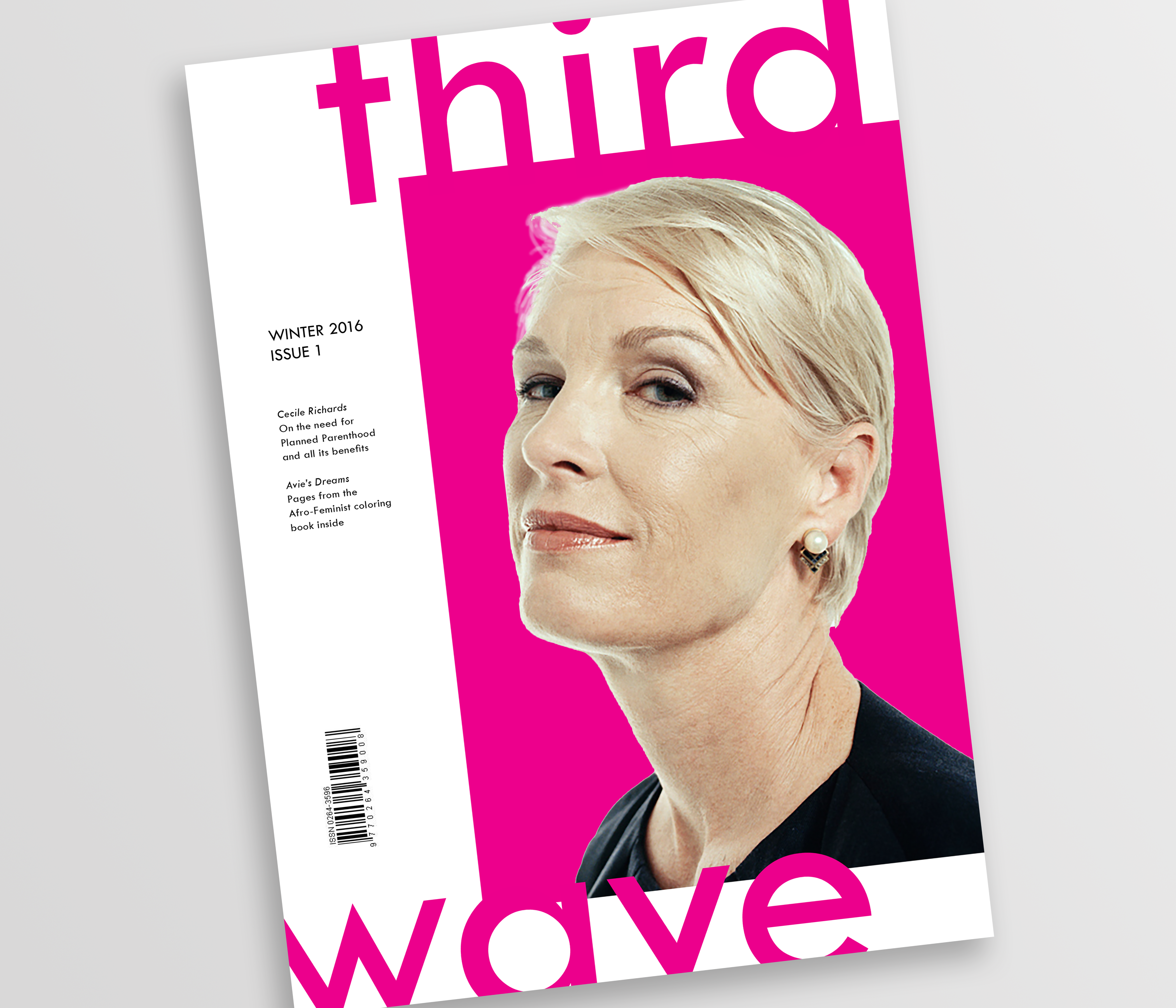 The journal design references the simplicity of The Gentlewoman design. Thirdwave similarly uses simple portraiture where each woman stands before a vibrant, monochrome background – only thirdwave's background colors correspond to the journal's season.
There are four journal covers, one for each season. Each features feminist leaders presented in sophisticated portraits to instill their importance.The logotype is characterized by a bleed on all applications to show thirdwave moving into the world of the reader. Thus, the bleed represents thirdwave's hope that women will read the journals, and from the ideas they gather from featured stories, thirdwave feminist ideals will then spread beyond the magazine and create real social change.
The logotype similarly bleeds on all collateral, including letterheads, buisness cards, and envelopes. Examples above also show the flexibitility of the logotype's positioning.